22 Sep 2023
Plastic & Metal Event Tokens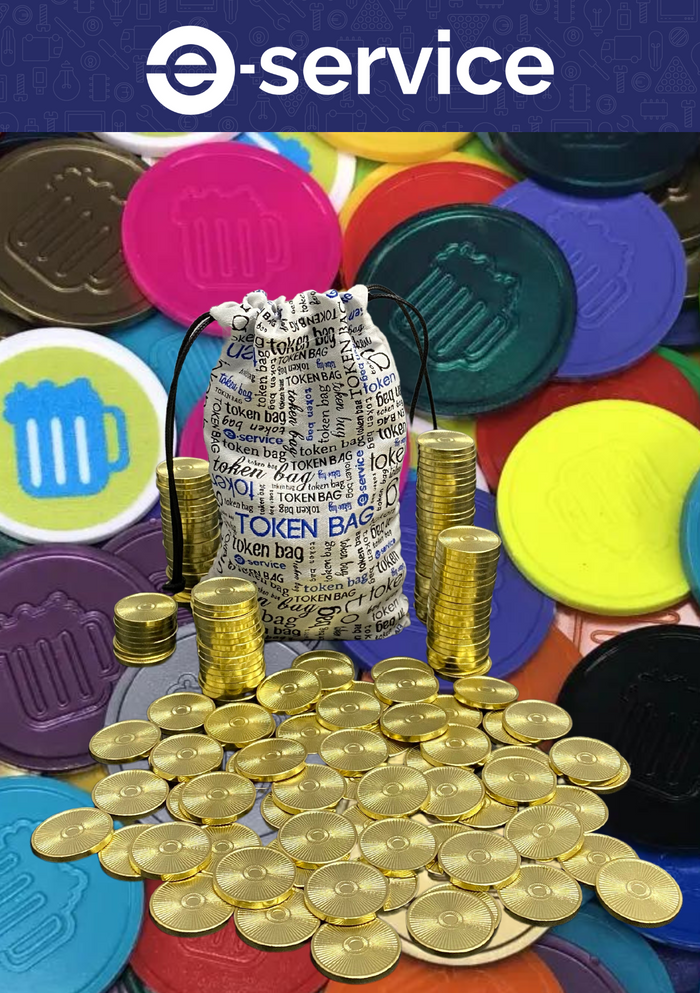 PRINTED TOKENS IN ONE COLOUR
Our tokens are printed digitally with adhesive ink. This offers great advantages as this hi-tech production method allows us to print very sophisticated and detailed designs. Moreover you can personalise each token individually with names, numbers, barcodes, QR-codes ...
On one colour printed tokens your design will be printed in one colour. Almost every printing colour is possible. Just like the embossed coins, the printed ones are made of solid plastic material and have an edge for your comfort, just like our other products.
Our colour range consists of 19 different token colours which can all be personalised with your own design on one or both sides. On white tokens, we offer you the possibility to print one of our standard designs in combination with your own artwork. There is however a price difference between white and coloured tokens.