27 Oct 2023
The Hole-in-One Choice: Portable Mini Golf for Family Attractions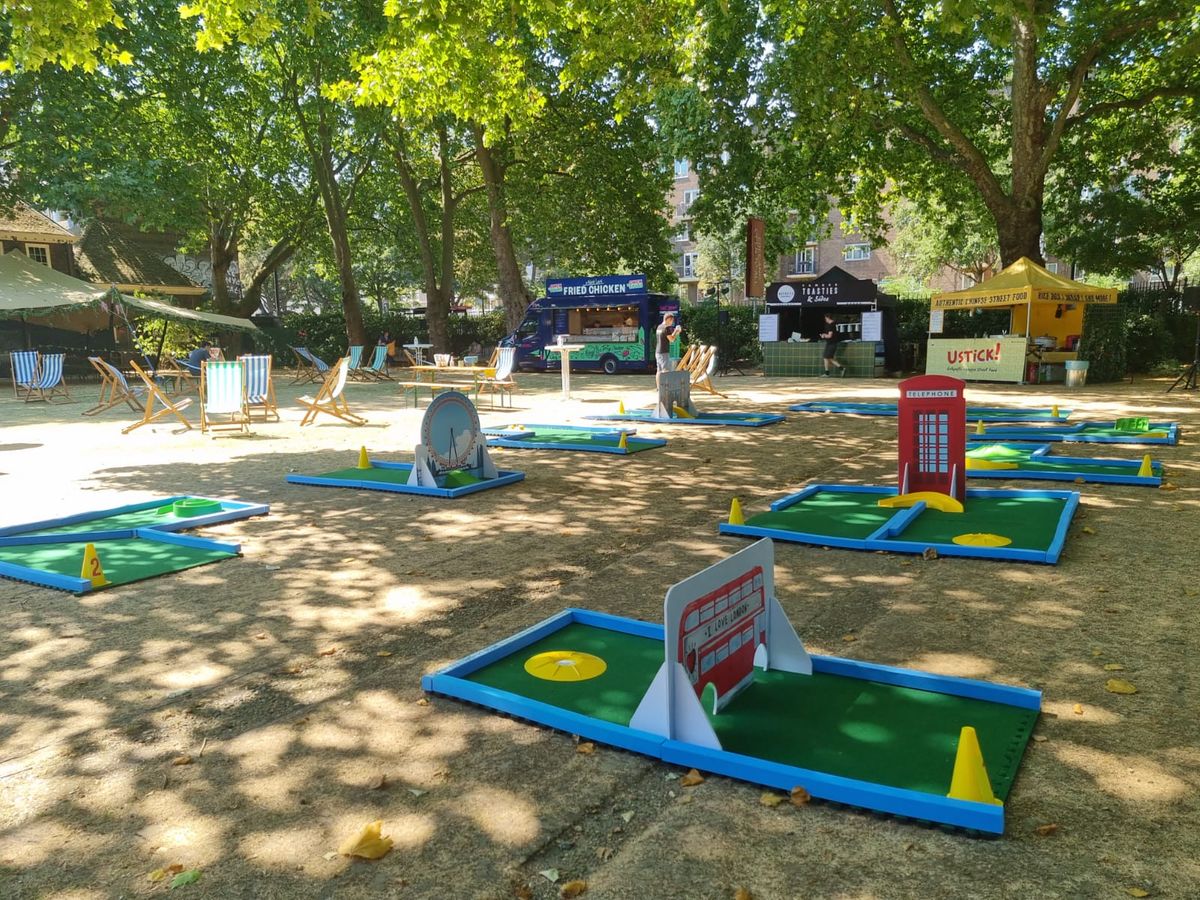 When it comes to family attractions, the goal is simple: create an experience that's enjoyable, memorable, and inclusive for all ages.
One activity that perfectly aligns with these objectives is mini golf. Portable mini golf offers a unique set of benefits that can transform your family attraction into a hole-in-one success.
Benefits of Mini Golf for your Family Attraction Centre
Accessibility
Family attractions should provide something for everyone, and mini golf does just that. It's an activity that transcends generational boundaries. From toddlers to grandparents, everyone can participate and enjoy the game. This inclusivity fosters family bonding and ensures that no one is left out, making it a perfect addition to your attraction.
Affordable
Compared to many other activities family attractions provide, portable mini golf is a cost-effective investment. The initial setup costs are lower, and the maintenance requirements are minimal. With careful planning and marketing, you can generate a solid return on your investment in a relatively short period. The affordability of portable mini golf courses makes them an attractive proposition for family attractions of all sizes.
Seasonal
Portable mini golf courses can be easily customised to match your venue's theme or for special occasions. This flexibility allows you to host birthday parties, Christmas or Halloween gatherings, offering a unique and engaging space for your visitors. Hosting events increases foot traffic and revenue potential while ensuring that your attraction remains an exciting destination throughout the year.
Additional Revenue
Incorporating a portable mini golf course into your family attraction can also lead to additional revenue streams. Offering family memberships or discount packages can further boost customer loyalty and revenue. It's a win-win for both your business and your visitors.
Unique Selling Point
To stand out in the crowded family attraction industry, you need a unique selling point. Portable mini golf offers that edge. Visitors are always looking for new and exciting experiences. By adding mini golf to your lineup, you can attract more visitors and create positive word-of-mouth, making your venue a must-visit destination.
Why Putterfingers?
Putterfingers acts as the ideal choice for your family attraction for several compelling reasons. With our only focus on mini golf, we promise to bring a depth of specialisation and expertise that ensures a top-quality product tailored to your unique needs. Our commitment to customisation means your mini golf course can seamlessly align with your venue's theme and space, guaranteeing a cohesive experience.
With easy installation and removal, exceptional customer support, affordability, and a proven track record of satisfied customers all make our Putterfingers courses the go-to solution, promising an engaging and memorable experience for your visitors.
We have a range of excellent courses you can view here, or get in touch with our friendly team for more info!