06 Oct 2023
Enhance Your Attraction Centre with Mini Golf Fun from PutterFingers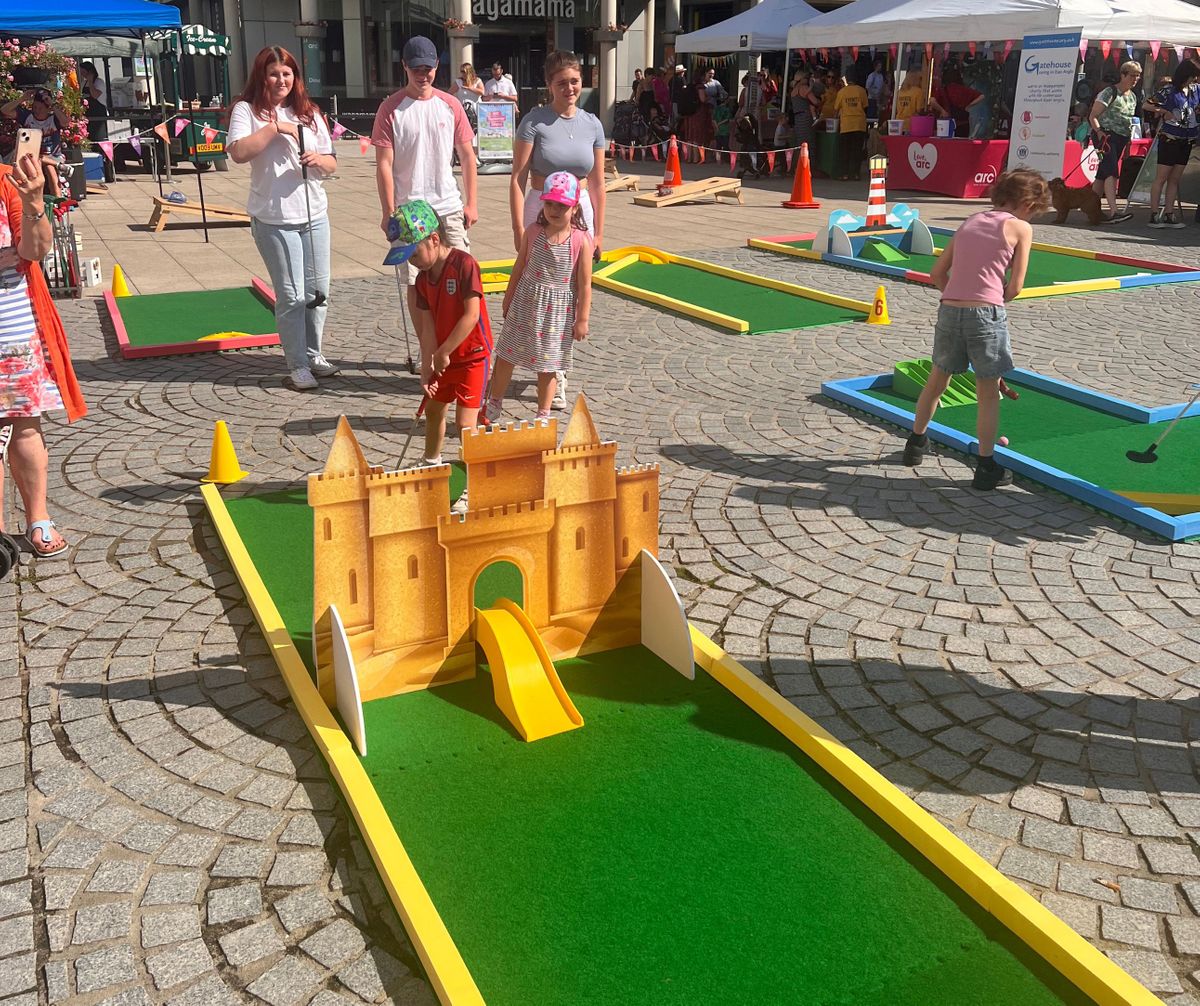 Are you searching for a way to add more excitement and entertainment to your attraction center? Look no further than PutterFingers, your one-stop destination for mini golf products that can transform your space into a thrilling destination for visitors of all ages.
Why Mini Golf?
Mini golf is a timeless family-friendly activity that has been captivating people for generations. It offers a fantastic combination of fun, competition and skill that appeals to both kids and adults. Here are some reasons why mini golf should be your attraction centres next addition:
Inclusive Entertainment: Mini golf is accessible to people of all ages and skill levels, making it the perfect attraction for families and groups with diverse interests.
Interactive Experience: It encourages interaction and friendly competition among visitors, fostering a sense of community and engagement.
Revenue Booster: Mini golf can be a significant revenue generator for your attraction center through ticket sales, rentals, and merchandise.
Customisation: PutterFingers offers a wide range of customisable options, allowing you to design a mini golf course that aligns with your attraction centres theme and aesthetics.
Low Maintenance: Our mini golf products are durable, weather-resistant, and easy to maintain, ensuring minimal hassle for your staff.
Why PutterFingers?
PutterFingers is a trusted name in the mini golf industry, known for providing high-quality products that can elevate your attraction centre to the next level. Here's why you should choose us:
Variety of Products: We offer a diverse range of mini golf equipment, including putters, balls, obstacles, and more. You can mix and match to create the perfect course for your space.
Custom Solutions: Our team will work closely with you to design a mini golf experience that seamlessly integrates with your attraction center's concept, whether it's a jungle adventure, a pirate voyage, or a futuristic world.
Durability: Our mini golf products are built to withstand heavy use and the outdoor elements, ensuring a long-lasting investment.
Expertise: With years of experience in the industry, we understand what it takes to create a successful mini golf attraction. We're here to share our knowledge and assist you every step of the way.
Affordable Options: We offer competitive pricing, allowing you to enhance your attraction centres offerings without breaking the bank.
Join the Mini Golf Revolution
Visit our stand at the Family Attraction Expedition, and let's discuss how PutterFingers can help you take your attraction center to the next level. We look forward to helping you create a mini golf adventure that will have visitors coming back for more