12 Oct 2023
Eco-Friendly Fun With Build-Your-Own Bears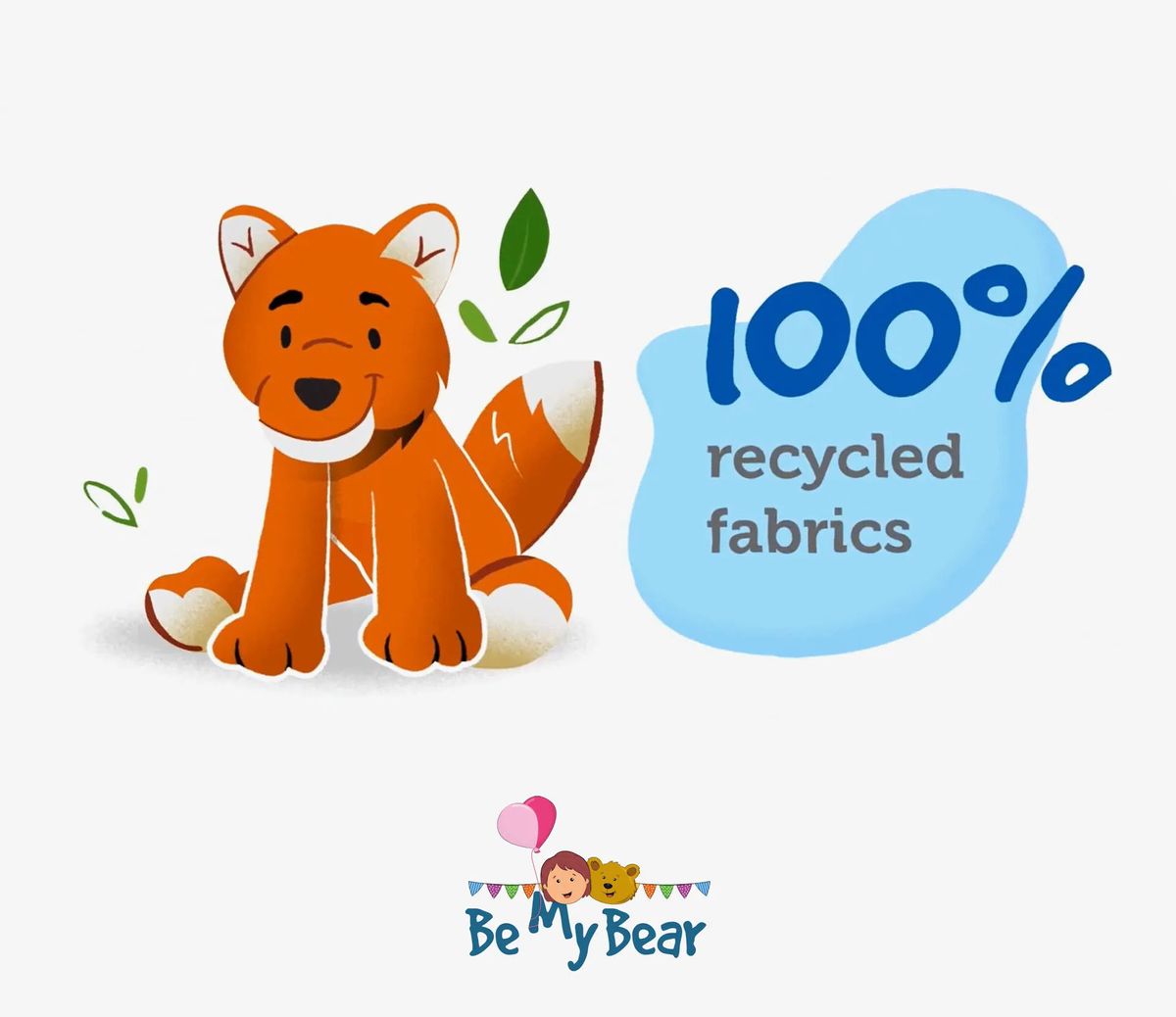 Welcome to the Be My Bear world of eco-friendly fun! With 23 years as specialists in the Make-A-Bear business, we are leading the way in promoting a greener future for the plush industry.
Say goodbye to generic toys that harm our environment and hello to adorable plush companions crafted from sustainable materials. We have joined forces with our partners The Bear Factory to promote sustainability through our product ranges.
Be My Bear supplies the UK and Europe while The Bear Factory supplies the Americas with a diverse collection of teddy bear and animal making kits. Each kit contains everything needed to create a personalised teddy bear making experience, including stuffing made from safely reprocessed materials from numerous waste streams. Apart from sustainable stuffing, our innovative partnership with The Bear Factory has seen the introduction of our eco range of cuddly friends, each made from recycled plastic bottles. This has already resulted in millions of plastic bottles being upcycled into soft plush, rather than ending up in landfills or oceans.
We have spent several years jointly developing this range of recycled plush and the timing of our Plush for the Planet range could not have been more appropriate. We have produced a range of Eco products conforming to high standards of sustainability while also educating children on the importance of animal conservation and the environment. And now, as an industry first, we can proudly say we stock the world's first sustainable build your own bear line made entirely from 100 per cent recycled materials. We are thrilled to be able to display the Global Recycled Standard and the Textile Exchange stamps of approval with our eco lines. The roll-out began two years ago with a range of sea creatures, a turtle, octopus, and great white shark with the intention of raising the issue of the devastating consequences of seas of plastic in our oceans. We have now moved onto a huge range of other animals from bears and rhinos to cats and foxes.
In addition, we have removed all plastic from the animal ear tags and are phasing out plastic hangers substituting them for recycled cardboard as part of our plastic purge Our box liners are now made of corn starch which is 100 per cent biodegradable and our carry bags and outer packaging are all made using FSC paper made from recycled sources and well managed forests. Our Eco Bears are more than just cuddly companions; they are a testament to our dedication to creating a better world.
Each bear is made with care and attention to detail, ensuring a high-quality product that is as beautiful as it is sustainable. From their soft, plush fur to their adorable designs, these teddy bears are crafted to bring endless smiles to children's faces. By purchasing our recycled soft toys, you become part of our Plush for the Planet initiative, promoting a more sustainable future. We believe that small actions can have a big impact, and each Eco Bear represents a step towards a greener world. You can feel good knowing that your purchase not only brings joy to a child but also contributes to the conservation of our precious resources.
Together, let's create a brighter, greener future, one cuddle at a time.
Come and see for yourselves the quality of our plush, each one made from 9.5 plastic bottles. Stand FA220.