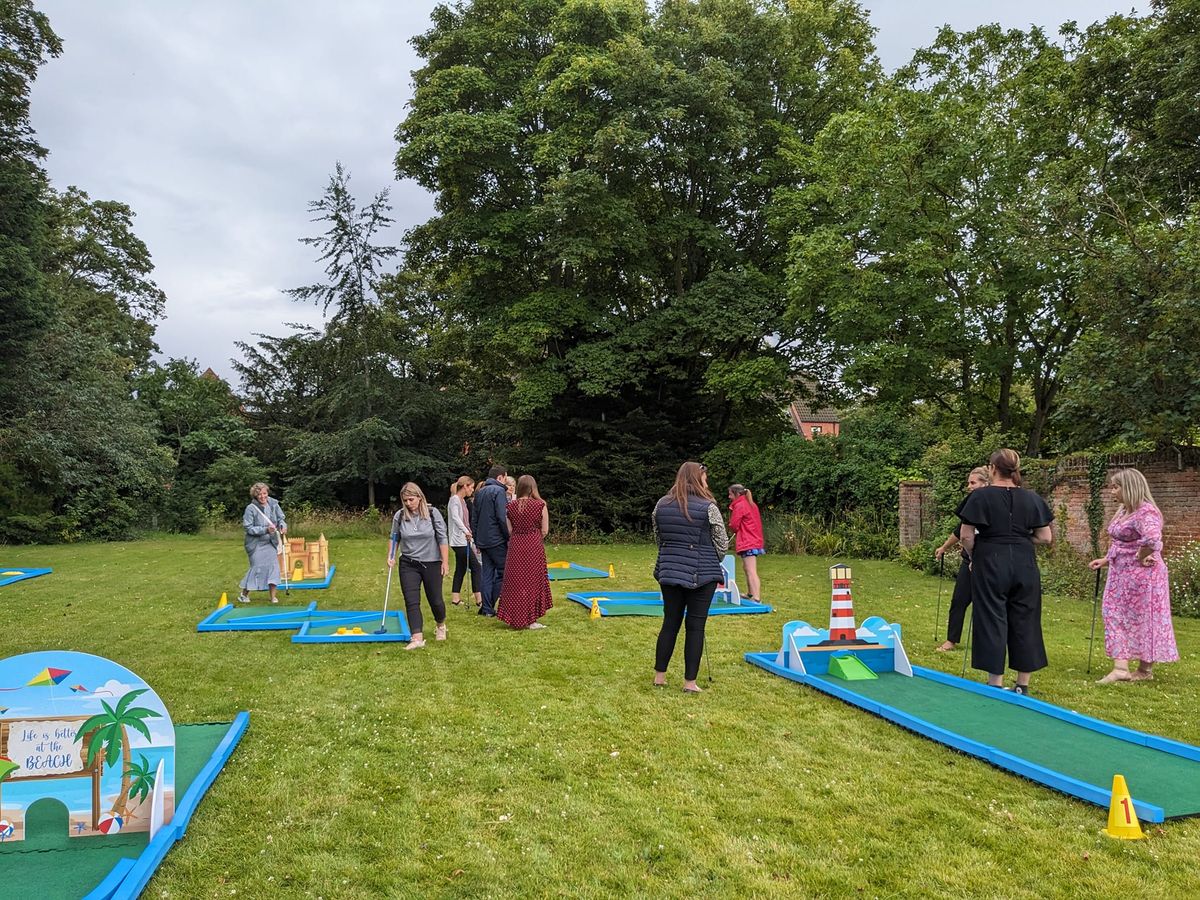 At Putterfingers, we offer a wide range of mini golf courses that are available for purchase. It is always a great idea to book a demo to view our courses as they come in various sizes, with adaptable themes, and difficulty levels, making them suitable for different age groups and skill levels.
You may want to explore what options we have available as everyone has different requirements! Some of our popular mini golf themes include seaside, London, and weddings. The courses are easy to set up and can be used both indoors and outdoors, making them a great option for schools, events, home entertainment and much more!
Demo Reviews
"The demo was the main reason we brought [the course] as I wanted to see the quality of the product, once I saw it in use our order was in straight away. It is really well put together and can see it will be long lasting. It is easy enough for the pupils to create their own hole and adds an element of teamwork to the lesson. Pupils from reception to year 6 have all had a go on the course and all enjoy it." – Bradley Temperley, Westfield School
Why book a Demo with Putterfingers?
As previously mentioned, our courses come in a range of sizes to fit our wide range of customers. Mini golf can cater for almost any event, it's good to have a variety of options when it comes to picking a which course is right for you. Additionally to this, it's valuable to see what's included with each course and see how the packages we offer differ.
How Does it Work?
When it comes to course demo's, we often set up our most popular standard colour course, unless requested differently. We would take clients through the set up and take down process. In addition we would also show you our add-ons, like themed obstacles or how we can add bespoke branding. We also help with targeting certain markets and how to entice them with the product. From the course sales we have completed previously, the most popular target areas are weddings, schools, corporate or fundraising events. Although, the pool is very wide and there are many other areas to explore.